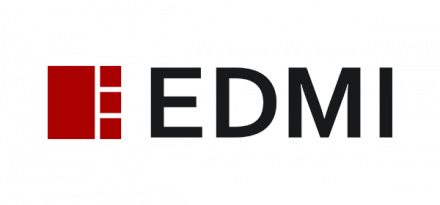 EDMI Limited is one of the leading Smart Energy Solutions providers in the world. EDMI is focused on designing, developing and manufacturing innovative and technologically advanced energy meters and metering systems for the global utility industry. Our metering portfolio includes a comprehensive range of premium quality Electricity, Gas and Water metering products, advanced infrastructure and energy management systems.
With over 30 years' experience of manufacturing smart meters and millions of EDMI smart meters installed worldwide, EDMI's products are tried and tested, giving you the confidence of working hand in hand with a company with a proven track record. Our focus on quality flows from the design phase through to our post sales service, giving you the peace of mind that you can then pass onto your customers. At EDMI we are dedicated to providing solutions for our customers. We are proud of our customer relationships and our partnership approach ensures that we deliver to customer requirements and exceed expectations.
Locally, EDMI is the largest supplier of smart Electricity, Gas and Water meters and associated software systems to the NZ market. 
Contact details:
EDMI NZ Limited contact details: www.edmi-meters.com
0508 336469
Level 1, 181 Wakefield Street, Wellington 6011, New Zealand.