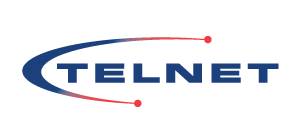 We are an innovative contact centre based in Auckland. Our team are passionate about the contact centre business. We operate at the cutting edge of multimedia contact centre technologies using voice, internet, email, SMS and continue to develop market leading innovations in this sector.
Since 1999, Telnet's Utility client base has expanded significantly and Telnet has grown to be the leading specialist provider of contact centre solutions to the Utility industry in New Zealand. As a result, Telnet now provides customer service, business process outsourcing solutions, critical fault and emergency management and technology solutions to some of New Zealand's biggest names in the Utility space as well as to a number of smaller specialist energy retailers. The range of Utility interactions we manage today for our clients includes:
Fault and emergency management (electricity, gas, LPG and transport fuels)
Dispatching
Outage management and communications
Billing and account queries for electricity retailers including prepaid power customers
Processing orders and connection requests
Outbound sales and lead generation
Social media management
Handling over 650,000 Utility interactions per year, Telnet is the obvious choice for any New Zealand Utility company looking for an outsourced Utilities solution provider.
Contact details:
Aaron Altments, Account Manager | Product Owner
Mob: 021 0233 8355 
Email: aarona@telnet.nz
John Chetwynd, CEO
Mob 027 497 5168