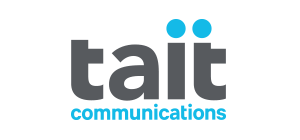 Our customers protect communities, power cities, move citizens, harness resources and save lives all over the world. We work with them to create and support the critical communication solutions they depend on to do their jobs.
From our strong position as leaders in radio communication technology, we work hard to gain a deep understanding of the issues, problems, and day-to-day working environments our customers experience. That is how we deliver robust, fit-for-purpose products, exceptional customer service, and world class communication system performance.
Our Land Mobile Radio products and systems are designed and built by our people. We stand by their quality, integrating, testing and perfecting everything we sell. Our specialties include P25 (Phase 1 and Phase 2), DMR (Tier 2 and Tier 3), MPT-1327, Analog Conventional, and software to manage and monitor those radio networks.
We also recognize the increasing importance of business systems like dispatch, AVL, LTE, cellular, voice recorders, SCADA, and many more to come. We can integrate these diverse technologies to deliver stronger, simpler, and smarter critical communications.