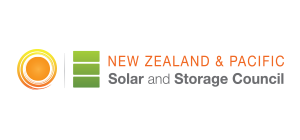 The New Zealand and Pacific Solar and Storage Council exists to promote scientific, social and economic development through the environmentally sound use of solar energy.
The purpose of the New Zealand and Pacific Solar and Storage Council is:
to promote research, development and adoption of solar energy and other complementary low emissions technologies;
to promote research into and use of solar energy in building design;
to compile and disseminate information on solar and complementary low-emissions technologies and their utilisation;
to promote public understanding and adoption of practices, technologies and systems for the use of solar energy and energy efficiency; and
to advocate for the adoption by all levels of government of appropriate policies and programs to promote use of solar energy.
Priority workstreams we will be focussing on are:
To encourage the development of common standards and installation best practice across the region and providing policy advocacy and advice on best practice on solar and storage solutions, to regional utilities, national governments, regulators and planners
To provide training to increase local skills and expertise, encompassing design through to deployment and maintenance.