INTRODUCTION FROM THE DAY ONE FACILITATOR, TOBY STEVENSON
Energy News and Conferenz have continued to build on the success of Downstream 2012 and have made some refinements for Downstream 2013.  The question of how to develop our energy potential and deliver affordable power to all sectors of the community is more of a perpetual quest than a single issue to be dealt with. What changes year by year are the difficulties the industry faces at each fork in the road. Downstream 2013 contemplated:
The outcome of the 2010 reforms 
The direction and pace of change for transport fuels and, in particular,  electric vehicles
The role of Iwi and partnerships with Iwi in the evolution of the industry
What the modern electricity consumer offering will look like
Smart utilities and the blurring lines between retail and distribution
Future gas supply and transmission options
Progress with regulation
I enjoyed seeing so many of you there.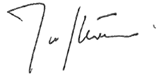 Toby Stevenson – Facilitator, Downstream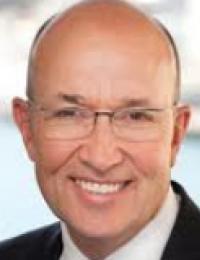 Agenda Documentation
Downstream 2013 Agenda 8 page PDF
Day One – March 6, 2013

8:30

Welcome from the Day One facilitator – Toby Stevenson 

8:45

Ministerial address

Hon Simon Bridges - Minister of Energy and Resources

9:20

Energy sector leaders' panel

A high-level discussion on the subject of the day involving the leaders of the sector.

Vince Hawksworth - TrustPower

Doug Heffernan - Mighty River Power 

Albert Brantley - Genesis Energy

Patrick Strange - Transpower

Dennis Barnes - Contact Energy 

Simon Mackenzie - Vector

 

FACILITATOR: Toby Stevenson

 

10:10

Powering New Zealand industry

The industrial sector is the largest user of energy in New Zealand and is quite diverse in terms of its fuel use, geographic location and energy profile. A healthy energy sector in New Zealand relies on a crucial understanding of large industry. This panel takes a look at current issues and challenges:

Functionality of the electricity hedge market and electricity pricing in general
Demand-side participation
The ETS
Location of future generation capacity
Gas supply north of Taranaki – other fuel alternatives

DISCUSSION PANEL: Simon Linge - NZ Steel; Graeme Everett – Norske Skog; Linda Mulvihill, Fonterra; John Woods – Contact Energy 

 

FACILITATOR: John Carnegie - BusinessNZ

 

11:00

Morning tea

11:30

Infrastructure investment and regulation in gas and electricity in New Zealand

Technology investment and managing the road to the smart grid
Investment incentives – how to deliver the right infrastructure, in the right place, at the right time?
The northern gas pipeline dilemma – is new capacity needed and what would it take for Vector to build it?

PANEL: Michael Cummings - AMP Capital; Sue Begg - Commerce Commission; Nigel Barbour - Powerco; Simon Mackenzie - Vector; John Small – Covec Consultants

FACILITATOR: Greg Houston – NERA Economic Consulting

12:20

A year in the news and what to look out for in 2013

A round-up of the key issues in the sector that have evolved over the past 12 months and a near-term outlook including:

New Zealand energy fuel mix forecasts
New generation build coming up
Demand outlook and impact of efficiency measures
Energy consumption mix at a household level

Mike Underhill - EECA 

 

1:00

Lunch

Sponsored by Landis+Gyr

2:00

Successful maori engagement in the sector 

Maori play an important role in the energy sector from community involvement through to ownership stakes in certain projects. This panel discussion looks at successful examples and learnings of Maori engagement in the energy sector.

Dynamics of engaging with different Maori interests – land trusts v iwi v communities in general
Tips on successful re-consenting strategies
Community and wider benefits sought by Maori
An insight into where else Maori would be looking to invest in the sector

DISCUSSION PANEL: Russell Gibbs - Nga Hapu o Poutama;

Te Horipo Karaitiana - Federation of Māori Authorities; Paul Blair - BNZ; Mahanga Maru - Te Iti Kahurangi; Aroha Campbell - Tauhaura North No.2 Trust

 

FACILITATOR: Morris Pita - Shea Pita & Associates 

 

2:40

The Electricity Authority's market performance report 2013

Including a review of winter 2012

Dr Bruce Smith, General Manager Market Performance, Electricity Authority

3:20

Afternoon tea

3:45

Keynote presentation: The transport fuels sector, winds of change and infrastructure concerns

A snapshot of the downstream fuels market, challenges faced and the massive transformation underway.

Infrastructure requirements
Update on sector returns
Geo-political influences
Marsden Point – the next decade

Marko Bogoievski - Chief Executive, Infratil

4:25

Gas transmission in New Zealand: Platform to facilitate energy market security or key constraint?

New Zealand's energy landscape is evolving and will the operability of the current gas transmission system assist the evolution or will it constrain New Zealand's energy future?

Northern pipeline capacity update

The impact of the decline in gas base load plants and increase in peaking plants

The decommissioning of Huntly units and the future need for gas fired generation

Supporting flexibility in gas generation, if this is what the market needs

Gas over-supply, is gas transmission constraining potential users

 

DISCUSSION PANEL: Steve Bielby - GIC; James Whistler - Energy Market Services; Brenda Talacek - Vector; Nick McDougall  - OMV; Richard Hale - Hale & Twomey

 

FACILITATOR: Richard Krogh - Energia

 

5:15

Close and networking drinks

Networking drinks sponsored by Igniter

 

7:00

New Zealand Downstream Gala Dinner

Sponsored by Parsons Brinckerhoff
Dinner speaker Graham Lowe

Day Two – March 7, 2013

8:45

Welcome from the Day Two facilitator – Rod Oram 

An update on key economic state-of-play indicators for New Zealand and an outsiders view of how the energy sector is currently perceived in the market.

 

Rod Oram - Business Journalist

 

9:05

International keynote: The challenge and promise of our intelligent utility future

•

Emerging opportunities and the drivers for change

•

Developing and proving the technology that will allow our customers to play a more active role in how they consume, produce or store energy

•

Photovoltaic and electric vehicles integration: meeting the challenge

•

Key lessons from pilots/trials

•

Reflections on the pathways New Zealand could take

Bob Darwin, Manager Emerging Opportunities, Ergon Energy

 

9:55

Alternative transport fuels - Electricity and more

New Zealand's reliance on petroleum for its transport fleet contributes over half of the total primary energy consumed per annum. Rising oil prices and carbon emissions concerns have all brought to the surface the question around alternatives. 

Electric vehicles – plan and prepare, or, close our eyes and hope
The service station forecourt and what it may look like
An electricity distribution perspective on electric vehicles
LPG – sunset or renewal: Methanol blends – an opportunity
Overseas examples

PANEL: Danusia Wypych - Z Energy; Gareth Wilson - MBIE; John Boys - University of Auckland; Elizabeth Yeaman - EECA; Bob Darwin - Ergon Energy

 

FACILITATOR: Rod Oram

 

10.45

Morning tea

11:05

What tomorrow might bring?

We know the world is always changing, but sometimes it can be hard to see the wood for the trees.  Should we care about photovoltaics?  What about carbon?  Does the US gas industry affect New Zealand?

 

This session will look at some recent trends and developments across the energy industry – both in New Zealand and internationally – covering upstream, midstream and downstream sectors. Equally importantly, it will look at the commercial implications of these trends – what they might mean for customers, suppliers, investors and policy makers.

 

David Hunt - Director, Concept Consulting

 

11:40

Electricity leadership panel

Increasingly the evolution of technology and regulation is blurring the lines of responsibility in New Zealand's disintegrated electricity supply chain. The roles of retailer and distributor are not clearly defined. Is there a collision course between the two emerging and what is the happy future that ensures the optimal adoption of technology and outcome for consumers?

Is our one-size-fits-all regulatory environment one that will work in tomorrow's world?

Defining the roles of retailer and distributor in a smart grid future
Customer ownership; meter ownership – an update on latest thinking and overseas experience
Critical peak tariffs, ripple control – latest thinking on demand-side engagement and controlling more load
Time-of-use tariffs at a residential level
Solar PV uptake in New Zealand

DISCUSSION PANEL: John Rampton - Electricity Authority; Bill Highet - Meridian Energy; Julian Elder - WEL Networks; James Munro - Mercury Energy; Andrew McLeod - Powerco

 

FACILITATOR: John Hancock - Signature Consulting  

 

12:20

Foundation partner address: Can the market continue to deliver security?

The competitive electricity market had its origins in the industry reforms of the 1990s.

By analysing the available data related to the short, medium and long term security and reliability indicators, an assessment of whether the market is delivering too little (or too much) security and reliability for both industry participants and consumers is possible.

By projecting current trends, speculation is possible on the future path for security and reliability, and whether this will meet consumers' needs.

 

Kieran Devine - System Operator, Transpower 

 

1:00

Lunch

1:50

ELECTRICITY HEDGE MARKET QUINELLA

Discussion Panel One: Hedge market functionality for small and new entrant retailers

While the electricity hedge market grows in liquidity and number of participants, are the benefits largely only being felt by larger gentailers hedging their positions? One of the original desired outcomes of the hedge market was to provide a vehicle for new entrant retailers to enter the market, and for existing retailers to expand their customer base without having to purchase generation. We take a look at:

Up-to-date report on performance of the hedge market with key metrics - ASX
Bespoke products vs off-the-shelf
Pricing and the role of banking intermediaries

DISCUSSION PANEL: Tim Street - Electricity Authority; John Schollum - Prime Energy; Rob Foster - King Country Energy; Steve Gawn - ANZ; Mike Roan - Meridian Energy

 

FACILITATOR: Toby Stevenson

 

2:40

Keynote address: The Brownlee Reforms –an update and assessment

Two and a half years after the passing of the Electricity Industry Act 2010 we update the status of all the recommendations made by the Ministerial Review of Electricity Market Performance.

What were the objectives  in terms of competition?
What were the objectives in terms of reliability?
What were the objectives in terms of efficiency?
Has there been increased competition and, if so, in what markets?
What has been the impact, if any, on reliability and efficiency?
Has the clarification of the objectives of the regulator reduced regulatory uncertainty?
Has the greater independence reduced political risk for investors?

Brent Layton – Chair of the Electricity Authority and Chair of the Technical Advisory Group that advised Minister Brownlee on the reforms provides his assessment

3:20

Afternoon tea 

3:50

Panel discussion two: Hedge market functionality for large users

Is the electricity hedge market a useful tool for large users of energy or is it still too complex, too illiquid, and priced out of range? In fact are direct contracts-for-differences still the best way to go. We take a look at the Fletchers example and discuss:

Trading over the counter vs. direct CFDs
Force majeure clauses
Bid/offer spreads
Sculptured load

DISCUSSION PANEL: Sara Double - Fletcher; Shaun Hayward - Energy Select; Ashley Wall - Independent Consultant

FACILITATOR: Toby Stevenson

4:30

Gas supply outlook 2013

Respected upstream industry commentator John Kidd delivers his annual outlook on New Zealand's forward gas curve. New technologies are playing an important role globally so we take a look at a New Zealand perspective around deepwater exploration and the big shale play.

Demand profiling around Methanex, the Todd peakers and a potential Otahuhu-B switch to peaking
Recent upgrades at some of the more established gas fields and ongoing development work
New discoveries and short-term drilling plans
Harmonisation of electricity transmission and gas transmission

John Kidd - Edison Investment Research

5:10

Close of New Zealand Downstream 2013