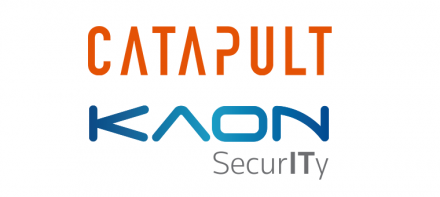 Catapult Software
For over 25 years, Catapult has been developing substation automation and energy management solutions as well as exporting globally in partnership with GE Digital. Our solutions operate critical energy systems in over 44 countries and 35 states of the US (Even the Hoover Dam is controlled by Catapult's SCADA).
We provide leading-edge technology for control systems (HMI/SCADA) and Industrial communications protocols. Catapult also supports critical control systems for a number of iconic NZ businesses across the energy, utilities, dairy, manufacturing and industrial sectors.
Catapult Software is a proudly New Zealand owned and operated company and is the official distributor for GE Digital software automation products in New Zealand and the Pacific Islands.
Kaon IT Security
Kaon Security specialise in the human factors side of information security. The organisation has a strong track record of providing discrete and confidential IT Security professional services to a range of commercial and local government organisations in New Zealand and Australia.
The company provides services tailored to organisations in the energy sector that help build resilience against cyber-attacks aimed at operational and information systems. 
Kaon Security is acknowledged for its regional leadership in helping organisations improve their security posture. A typical engagement entails developing a strategic and holistic view of information governance and IT security leading to programmatic improvement.